How to get SSL for your Website FREE for Lifetime: Hey Internet, today in this article/video I am going to show you how you can get it a lifetime for any website on any platform.
Secure Sockets Layer (SSL) is a security protocol that creates an encrypted link between a web server and a web browser. It ensures that all transferred data remains confidential.
Table of Contents
There are many websites that provide SSL for Free like ZeroSSL, SSLforFree, SSL.com and many more.
The only drawback of the above is they provide it only for 90 days. Here, we are talking about FREE for a lifetime.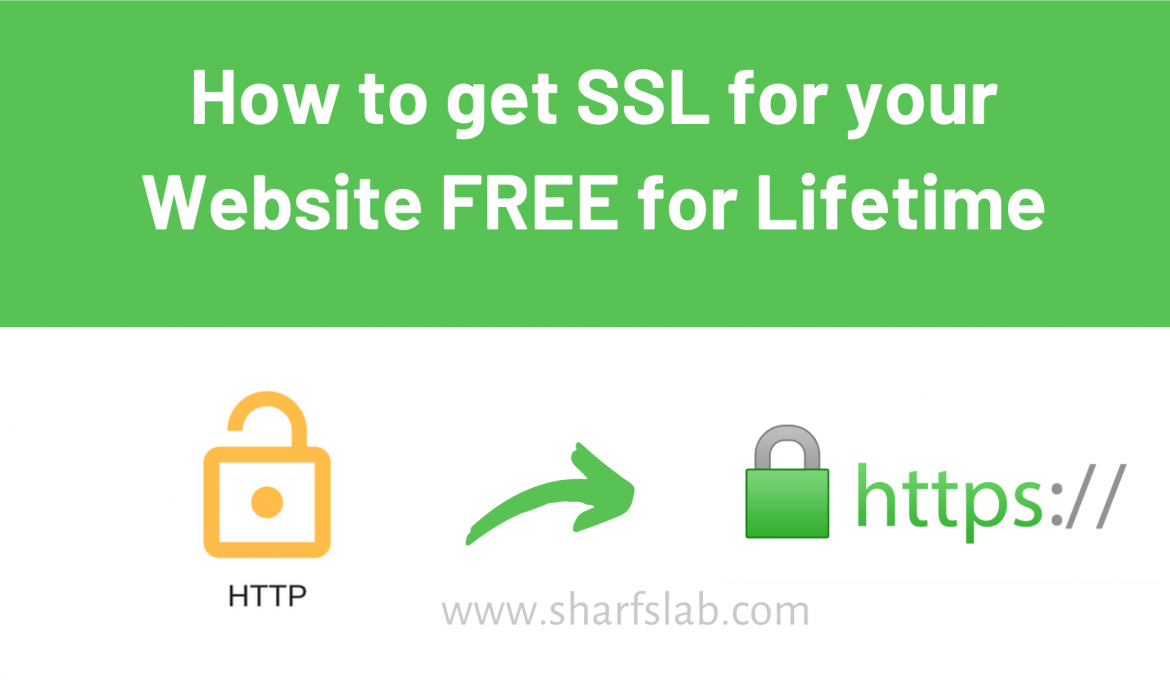 So, with that been said let's get started.
How to get SSL for your Website FREE for Lifetime
Here we are using Cloudflare Service, Cloudflare is CDN & Security Company. They make your website faster and secure. Cloud Flare power many popular sites, including Reddit, yelp, Mozilla, StackOverflow, etc.
Encrypting as much web traffic as possible to prevent data theft and other tampering is a critical step toward building a safer, better Internet. We're proud to be the first Internet performance and security company to offer SSL protection free of charge.
To install SSL for a lifetime, please watch the above video or visit Video Gallery for more.