Top 8 Apps of the Month – January 2020: Hello, everyone this is Mohammad Sharfuddin from Sharfslab.com. We are going to start a new series on this blog. That is a top/new/productive apps every month.
Table of Contents
That means more unique apps for your phone and today in this article, we are going to show you the top 8 best new Android apps for January 2020 which you should check out and guys if you're fresh here then don't forget to subscribe to our newsletter at the right side of this blog. So let us begin with the top 8 apps of the month.
Top 8 Apps of the Month – January 2020
---
1. Walkie-talkie – COMMUNICATION
Walkie-Talkie – Communication App is a straightforward app that ends with the name suggests it is a Walkie-Talkie app. I was looking for a similar app for so long, but either they do not work correctly, or there were so many ads in them. However, this app is good, so all you need to do is select a frequency and then tell it to your friends, and they need to input the frequency and hit the power button, and that is it now you can use your phone like a walkie-talkie.
Besides, in this app, you can use the push-to-talk as well. You can also select different colors for your walkie-talkie.
This app is available for both Android and iOS as well as you can use it from your desktop through the website overall if you're looking for an app to communicate quickly and easily with your friends then this is the app to check out.
2. AmoledPix – 4K Amoled & Black Wallpapers
AmoledPix – 4K Amoled & Black Wallpapers app, which is not of high-quality 4k wallpapers, but this app is specially designed for AMOLED displays. There are a lot of wallpapers in the app daily new wallpapers are added. Apart from that, you can choose from 30 different categories, and there is also an option to search the wallpaper by colors.
The app design is pretty good, and overall I find this app easy to navigate and there are plenty of wallpapers to choose from you can also mark any wallpaper as your favorite, and it will appear in your preferences section in the app.
There is a section for popular wallpapers as well as a separate section on the home page for superhero wallpapers. Overall, I find this new wallpaper app enjoyable, so do give it a try the free version of the app is ad-supported.
3. Envelop – Upload and Share Files
Envelop – Upload and Share Files is a straightforward app that allows you to upload and share files with your friends or colleagues easily. There is no limit, no tracking, and all your files are kept private for you. This app runs on Blockstack, which means you have control over your data, and we can set up your storage by just creating a free Blockstack account.
Talking about the interface of the app, it's straightforward and minimalist, and you need to choose the file which you want to upload. Once uploaded now, you have the link which you can share. You can also delete any data which you have uploaded earlier, and the link to that file will not work afterward. Overall, Envelope is a beautiful and simple app to share your files quickly.
4. Remove & Add Watermark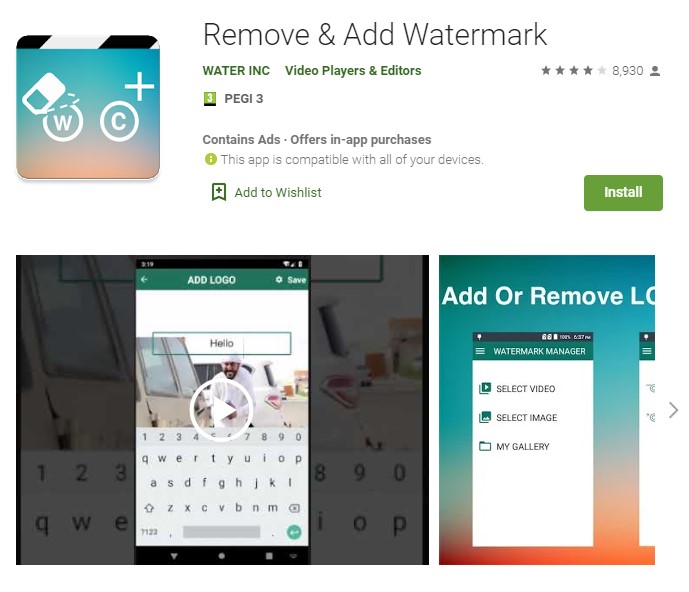 Watermark Remover, as the name suggests, this app is a watermark removal. You can use this app to remove the watermark from any photo or a video. We need to select the remove watermark option and then choose a photo or video from which you want to remove the watermark.
After that, you would need to highlight the area which has the watermark, and once you process and save the file, you will see that there is no watermark in the photo or the video. This app is straightforward to use, and it works perfectly. Apart from removing the watermark, you can also add watermark to any photo or video. The free version of the app contains the ad.
5. Post Box – A Digital Wellbeing Experiment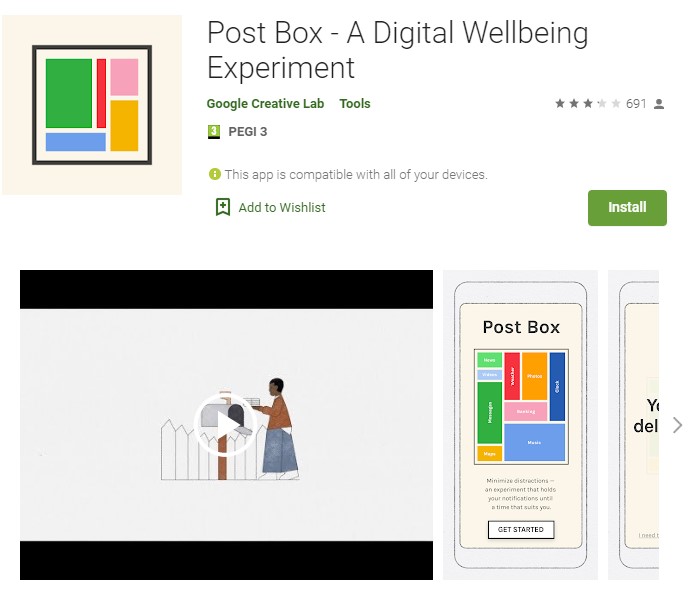 Post Box – A Digital Wellbeing Experiment helps you to minimize distractions by holding the notifications until a time that suits you. You can choose how often you would like to see your notifications, and you will get the notification from the app.
That interface is neatly organized, and you can see the notifications within the app as well as you can also choose to see the notification without waiting. Overall this app is a part of the Digital Wellbeing Experiment, but I find it useful.
6. Logo maker 2020 3D logo designer, Logo Creator App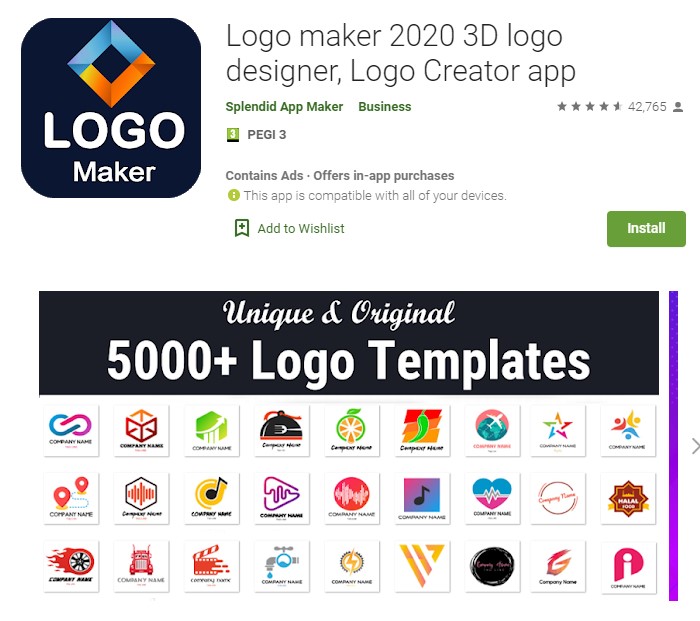 Logo maker 2020 3D logo designer, Logo Creator app allows you to create a logo for free you can use the app to create and design different types of logos. This app has 5000+ logo templates, which will help you to get the best logo for you in just a few minutes.
There are a lot of options, and it can change fonts colors in already made logo template getting a logo made from a professional designer is very expensive, If you're a startup or looking to create your app, then you can use this app and design your logo for free.
Overall I find it is useful because of the customization option, and the app also has the option to save the logo with no background, or as we know, it is the PNG format, which is good.
7. Desert Island – A Digital Wellbeing Experiment
Desert Island – A Digital Wellbeing Experiment is also a part of the Google Digital Wellbeing Experiment. This app helps you to find focus by challenging you to go a day without your essential apps. At the time of setup, you can select up to 7 apps that you want to use or are most important for you.
I can try using the phone like this for some time I have used this app for a couple of days, and I find that it helped me to reduce my phone usage by one third. About the app, the design is a piece of paper that has your essential app listed at the bottom of the app.
8. Unlock Clock – A Digital Wellbeing Experiment
Unlock Clock – A Digital Wellbeing Experiment: Yes, it's one more app that will sort of help you to reduce your phone usage, and basically, it's an animated wallpaper which shows you how many times you have an unlocked your phone in a day.
The counter keeps on incrementing when you unlock your phone. It's amusing that sometimes I'm unlocking the phone to see the counter moving. Overall I like the idea behind this app, and it will for sure help you to reduce your phone usage.
---
So that's it, guys. This was the Top 8 Best Apps I have found for you for January 2020. Let me know if you like them and also do tell us your favorite app of the month in the comment section below.