Free SEO Google Chrome Extensions: Howdy readers, this is Mohammad Sharfuddin, and today in this article, I am going to show you some of the Free Google Chrome SEO related Extensions, which will help your blog WordPress/Blogger to boost your SEO (Click Here for SEO complete tutorial), and you will be feeling more productive.
For example, if you use Google Analytics, then you might log in to the Google Analytics account, and you see the complete date? Right? Here in this article, I am going to share with you the Analytics Extension, which will help you to see and view the complete data without logging into the account. You have to visit your website to get full details.
Table of Contents
In this article, I am going to list some of the similar extensions, which makes your productivity awesome.
Free SEO Google Chrome Extensions
Read the complete article; you may get some useful extensions which you will use in the future.
With that been said, let's get started.
If you want to get this type of article directly in your inbox, don't forget to signup our Newsletter for free.
1. Page Analytics (by Google)
The Page Analytics Chrome Extension allows you to see how customers interact with your web pages.
The Page Analytics Chrome Extension allows you to see how customers interact with your web pages, including what they click and don't click. Use these insights to optimize your website layout, improve user experience, and increase conversions.
When you view a web page for which you have Google Analytics access, you'll see:
Pageviews,
Unique Pageviews,
Avg time on page,
Bounce Rate,
%Exit
Number of active visitors, in real-time
In-page click analysis: (where users click)
2. Simple Allow Copy
Allow copy on every website. Enable copy and right-click on sites that blocked them. This extension works by intercepting user events, and it CAN BREAK some webpages. In these cases, disable it.
Usage:
Click the browser action icon to enter "copy mode" for the current site
Features:
Unlocks copy (for real)
Remembers which site to unblock for future visits
Minimal overhead (~300 lines of code)
This extension requires access to page content to work; source code is available here:
https://github.com/FallenMax/chrome-extension-allow-copy
3. SEOquake
SEOquake is a free plugin that provides you with key SEO metrics, along with other useful tools such as SEO Audit and many others.

SEOquake consists of several tools you can use depending on which specific SEO endeavors you're pursuing. The SEO bar is an additional toolbar located at the top of the browser window, and it presents core metrics – a number of which can be customized. The SERP overlay is a bar that appears below each SERP result. Once enabled, it gives you detailed metrics associated with each listing along with another sidebar section that allows you to sort and export your results.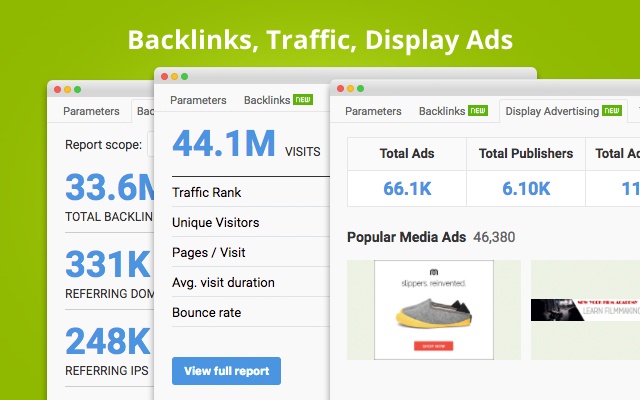 SEOquake allows you to
Review all major metrics in a heartbeat
Get a thorough analysis of SERPs and export the results in CSV format
Estimate keyword difficulty instantly
Set parameters for a search query
Run a complete SEO audit of a webpage, including a check for mobile compatibility
Check your social statistics for Facebook
Use a wide range of default parameters or create a custom set
Get a full report for internal/external links
Determine a keyword's density and configure a stop-word list
Compare URLs/domains
4. I'm a Gentleman
I'm a Gentleman: Easily save images with a click, gestures, or the extension button.
Save images with one click by using the alt + click hotkey (holding the alt key and clicking the image).
Or save images by dragging them (drag the image slightly in any direction).
Download every image on the page by using the extension button (green button on the top right).
Note: The images are downloaded in the default directory for downloads of Chrome.
Installation Note: After installing, Chrome doesn't add any extensions to the currently opened tabs (so, you have to reload the tabs that were opened before the extension was installed to work it to work on them).
5. Picture-in-Picture Extension (by Google)
Picture-in-Picture (PiP) allows you to watch videos in a floating window (always on top of other windows) so you can keep an eye on what you're watching while interacting with other sites or applications.
Keyboard shortcut: Alt + P (⌥ + P on macOS)
6. Screencastify – Screen Video Recorder
The #1 screen recorder for Chrome. Capture, edit, and share videos in seconds.
All of our recording features are now free! Enjoy unlimited recordings up to 5 minutes each – with no watermark, ever! We've also unlocked video
trimming and export options for free users.