Transfer WhatsApp from Android to iOS: Transferring WhatsApp between Android and iOS Devices, Switching platforms can be daunting. In this detailed guide, we'll discuss the various options available for a seamless Android-to-iOS WhatsApp transfer. After reading through this comprehensive guide, you will possess all of the knowledge and tools to move your information smoothly from Android to iOS devices.
Table of Contents
How to Transfer WhatsApp from Android to iOS
Method 1: Using MobileTrans – WhatsApp Transfer from Android to iOS
MobileTrans is a well-known and reliable program that allows people to transfer WhatsApp information between various platforms and devices. With its user-friendly interface, transferring your WhatsApp data has never been simpler. Follow these steps to begin: Transfer WhatsApp from Android to iOS
Download and install MobileTrans on your personal computer – compatible with both Windows and Mac platforms.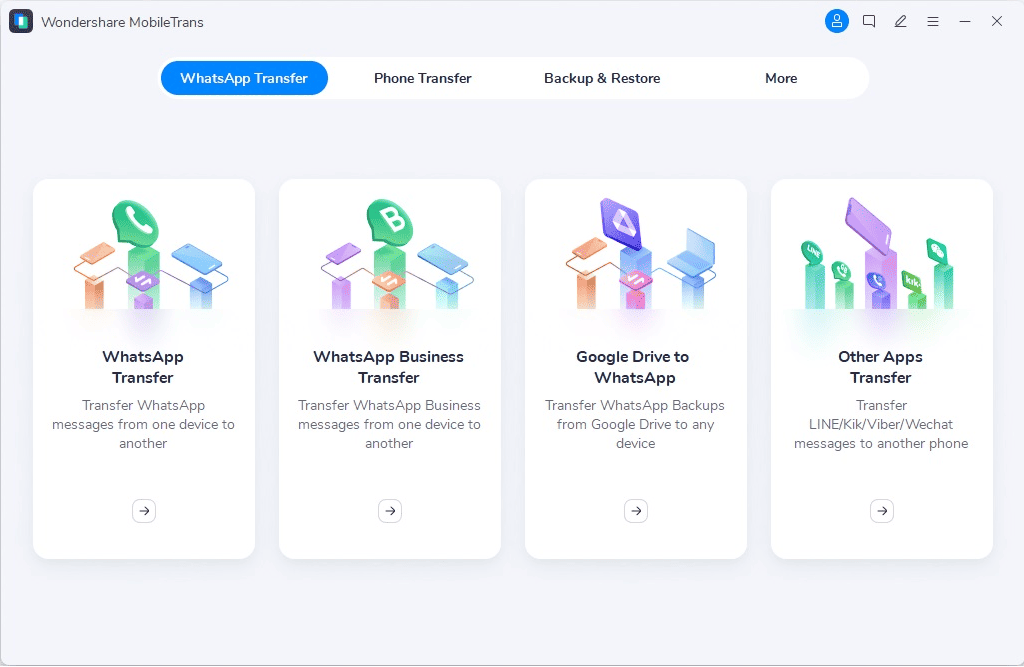 Both devices must be connected to your PC using USB cables and must activate USB testing on their Android devices before verifying you can trust the computer running on iPhones.
Launch MobileTrans and choose the "WhatsApp Transfer" module from the main screen.
Once selected, wait for the app to identify both phones. When it does so, make sure the Android device is listed as a source while iPhone is a destination; if they switch, press "Flip" for a quick resolution.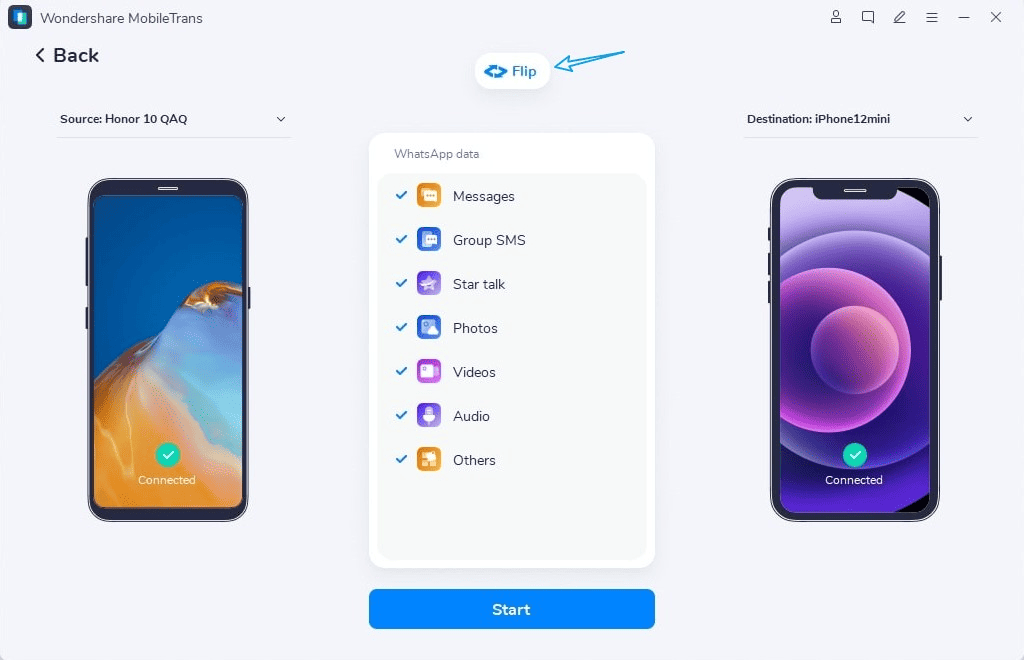 Hit "Start" to initiate the transfer. Transferring data may take some time depending on its size; when completed, an email with confirmation will be sent out.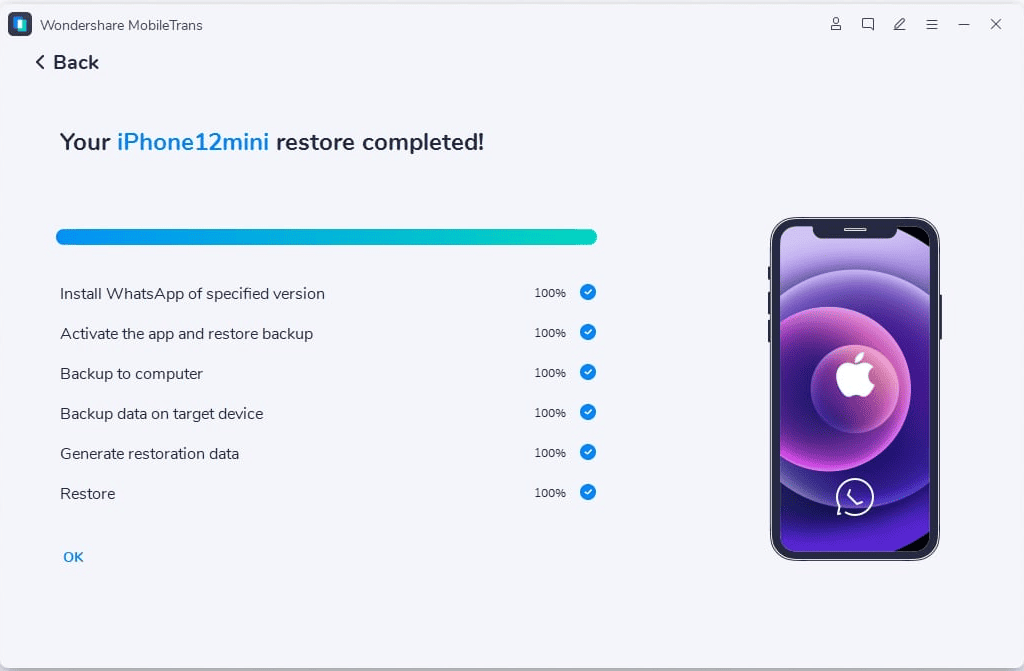 How to Fix Windows 11 Wi-Fi Not Working Issue
Method 2: Using dr.fone – Transfer Your WhatsApp Data from Android to iOS
dr.fone is another useful tool designed to assist users with moving WhatsApp data between platforms, similar to MobileTrans, and offering an easy process for performing Android and iOS WhatsApp transfers. To use it effectively follow these steps
Install and download Dr.Fone on both a PC running Windows or Mac, then connect both of your devices using USB cables to it – make sure USB debugging is activated on Android devices while your iPhone can trust its computer!
Launch Dr.Fone and select the "WhatsApp Transfer" module from its main screen.
Choose "Transfer WhatsApp messages", then wait for the application to identify both devices. Double-check that the Android device is recognized as a source while iPhone is listed as a target; press "Flip" if needed for switching roles between sources and targets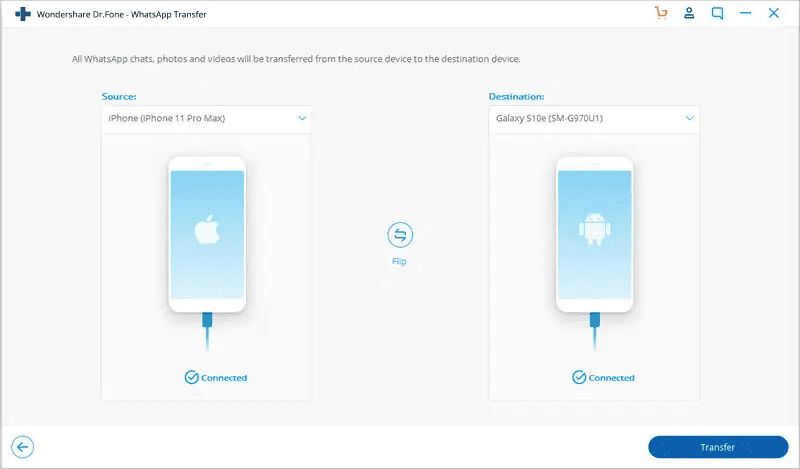 Hit "Transfer" to begin the transfer process; duration depends on data size. Once complete, an alert will appear confirming its success.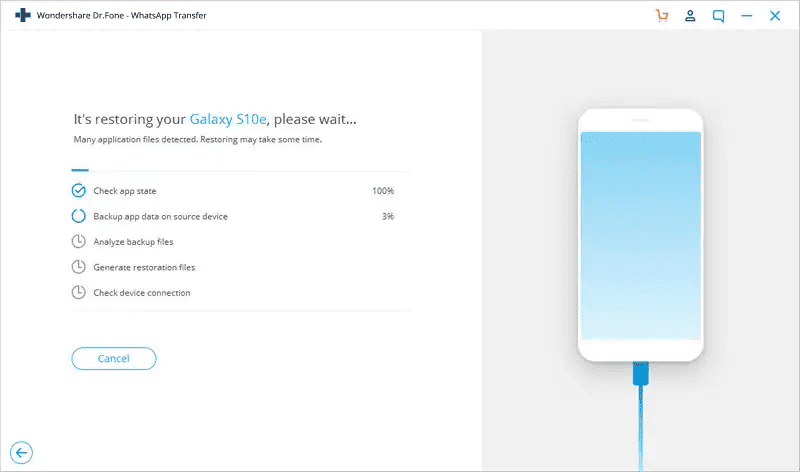 Additional Tips and Considerations
Backup Your WhatsApp Information To Avoid Data Loss Prior to moving your WhatsApp data, it is wise to create a backup. Android users should utilize Google Drive while iOS users should utilize iCloud.
Before initiating any device transfer, ensure each one has enough battery power; unexpected shutdowns during this process could result in data corruption or loss.
Patience is key when it comes to the transfer of large volumes of data; be patient during this long process. Don't interrupt this transfer by disconnecting devices or closing programs.
Compatibility Before installing, always double-check that the program you're introducing to your device and operating systems is compatible. Always install the latest version to avoid incompatibilities with older software versions.