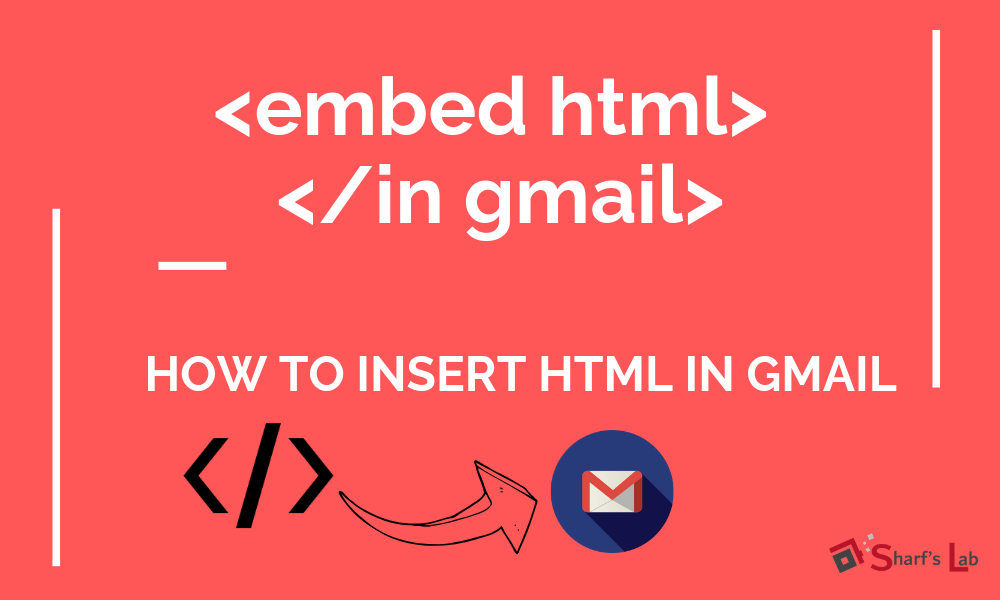 How to insert/embed HTML in Gmail: Today, in this post I am going to show you and guide you how you can insert HTML in Gmail. Usually, Gmail doesn't allow to insert HTML while composing an email.
But, today I am going to show you how one can insert HTML in Gmail.
Kindly note that Gmail doesn't allow linking CSS or JavaScript files. They should be included wholly in HTML.
I am going to show you How you can insert HTML in Gmail with the help of Email Marketing site (SendInBlue). Basically, here in SendInBlue, I have created a campaign for one of my blog readers. Though I send newsletter through SendInBlue I'll show you how we can do this in Gmail.
Steps to Insert HTML in Gmail
Create your fully HTML Email Template, to use for your DEMO.
Copy (Ctrl+C) the whole HTML.
Now, open Gmail and Click Compose and fill To, CC, BCC, Subject etc…
Now Type something a dummy text in Gmail Email Body.
Till this part, it was easy to understand. Right? Now let's start the actual thing.
Select the dummy text and then right-click >> Select Inspect or press Ctrl + Shift + I. It should appear the same as below image. Pre-selected text.
Now right-click on pre-selected text and select "Edit as HTML" & then find the Dummy text and replace with your HTML.
And then, Click outside of the box and here you go, you see your custom HTML template in Email body refer below image.
How to Embed HTML in Gmail [Video]
Hope you have clearly understood about this, feel free to contact us and do not hesitate to leave your feedback.