How to Add Multiple Profiles on Threads: Have you heard about Threads (Get Started Now with Threads), the latest app from Meta that's creating a buzz in the social media world? It's already gaining popularity as a Twitter alternative, and users love the seamless onboarding experience it offers.
With Threads, you can dive right in and start your new social media journey using your existing Instagram profiles. But here's the question: can you manage multiple profiles on this platform, just like on Instagram and Facebook?
Table of contents
Managing Multiple Profiles on Threads
In a nutshell, Threads does allow you to add multiple accounts within the same application. However, there is a slight catch. Unlike Instagram and Facebook, Threads has a limitation when using these profiles simultaneously.
You'll need to log out and initiate the switch from the login interface to switch between profiles. It's a small inconvenience, but let me show you how you can easily manage it.
Adding and Switching Profiles on Threads
Adding multiple profiles and switching between them on Threads is a breeze. Remember that Threads uses your Instagram profiles, so you'll need to log into those profiles. Here's how you can do it
How to Add Multiple Profiles on Threads
Open your Instagram app and log into the different profiles you want to use.
To add a second Instagram profile, go to your profile page and click the arrow next to your username.
Choose the "add account" option and enter the user ID and password for the additional profile.
You can easily switch between your Instagram accounts by clicking the arrow next to your username and selecting the desired account.
Once you have logged into the different Instagram profiles, download and launch the Threads app from either the Google Play Store or Apple App Store.
you will be prompted to log in with your primary Instagram profile on the login page.
Below that, you will see another prompt to switch profiles. Select the profile you want to log in with.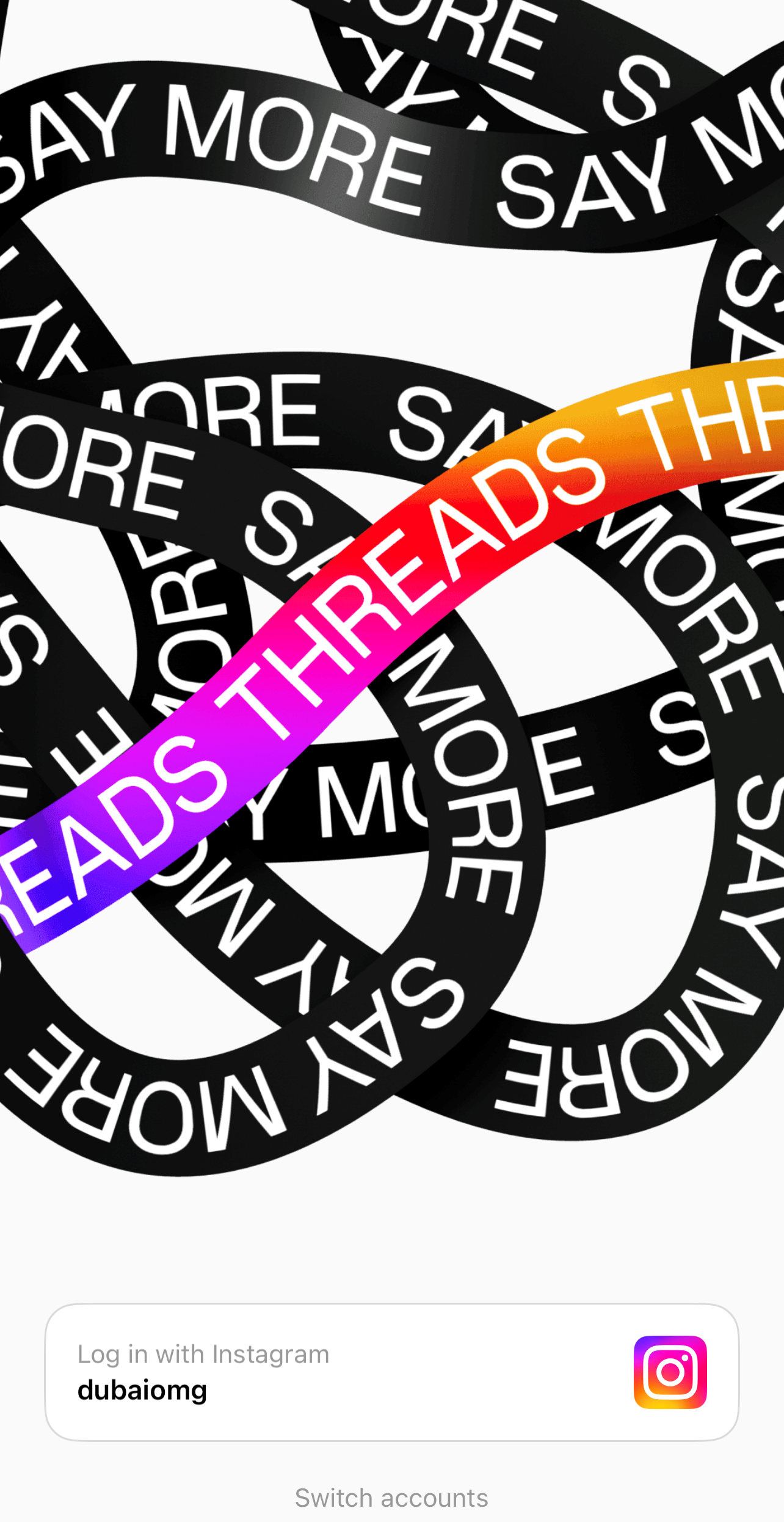 How to Switch Accounts on Threads
Go to your profile page on Threads and click on the hamburger menu at the top-right corner to open the settings.
Scroll down to the bottom of the settings, where you can log out.
Click on the "Logout" option, and you'll receive a prompt asking you to confirm the logout.
After logging out, you will be taken back to the home page of Threads, with a prompt to log in with your primary Instagram profile displayed below.
If you have already added multiple profiles, click the option to switch profiles and select the profile you wish to log in with.
Enhancing Your Experience with Multiple Profiles
Now that you know how to add and switch between multiple accounts on Threads, you can enjoy a more personalized social media experience. Whether you have different personas or business accounts or want to keep your personal and professional lives separate, Threads makes it convenient. So go ahead, explore the possibilities, and make the most of this exciting new platform!